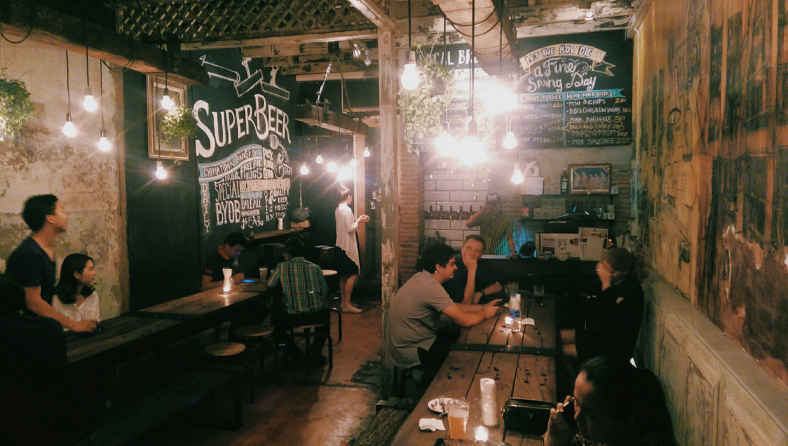 If I were to take a random sampling of my readership audience I'd wager a bet that at least 90% of you are white men. Of this group, 75% of you have pretty legendary beards, and if you don't it's probably because your beard growing capabilities are sub-par. Of the remaining 10%, half of you are white females (probably not bearded), and the rest of you are from various ethnicities (though you're most definitely blokes). The GTA Brews Homebrewing Club - of which I am a member - is the biggest of such clubs in Toronto. Toronto has one of the most diverse populations in the world, and yet GTA Brews struggles to broaden its base to appeal to women and minorities. We're trying though. Amongst the rarest in the group, it seems, are black, and Asian people.
If you've been following the blog of late, you're aware that I'm in fact currently backpacking across Southeast Asia with my girlfriend, Sara. She's of Malaysian descent and technically a GTA Brews member - whaaaaat?! We started our travels in Singapore, flew to Indonesia, then hit up Malaysia and Sri Lanka before landing in Thailand. Sadly, the variety of beer in these countries has been quite limited. I can only occasionally sniff out craft beer, and when I do it's usually in obscure pockets of big cities. Even still, the beers at these niche bars are usually imported from Europe or North America and (almost) never locally brewed…
… unless you're in Bangkok!